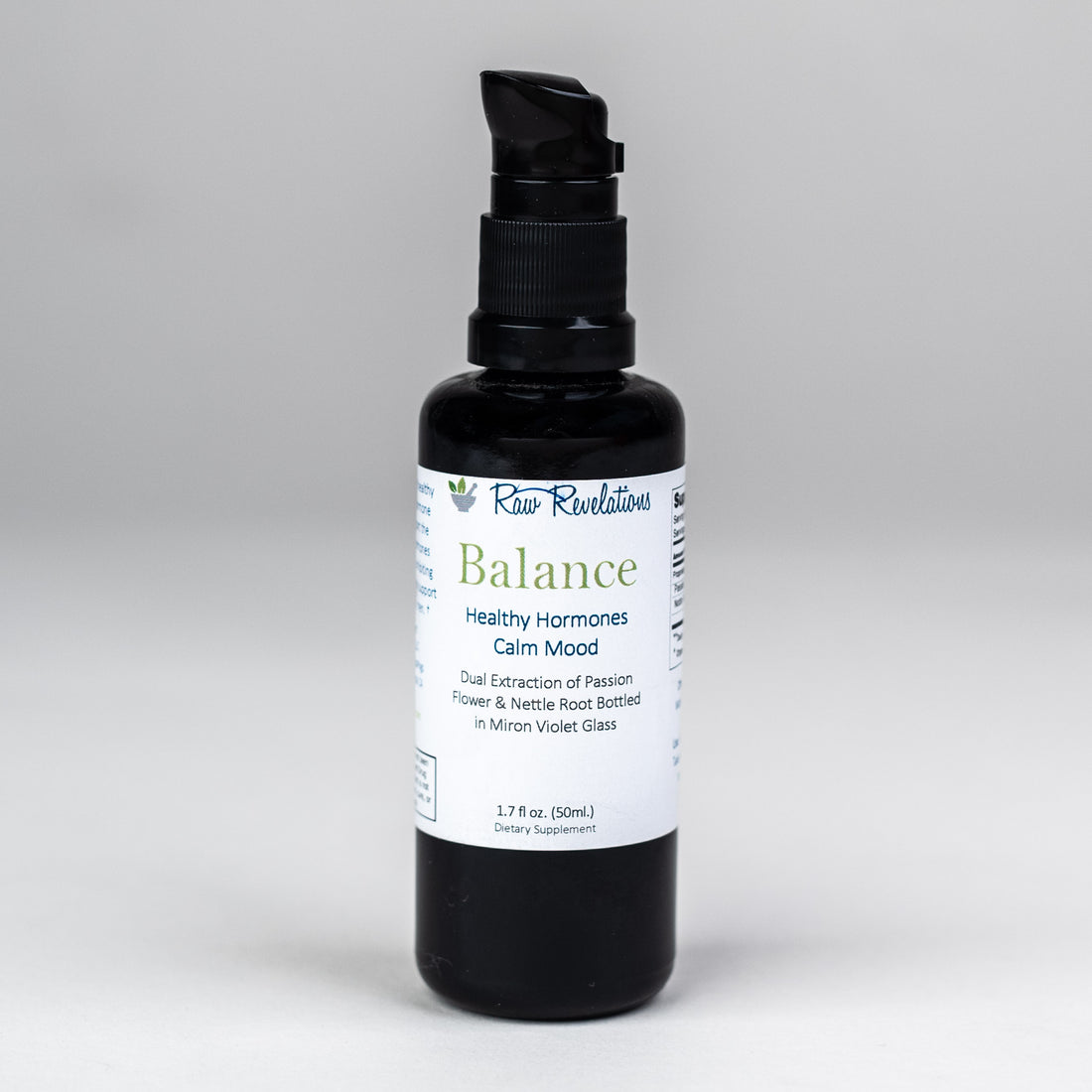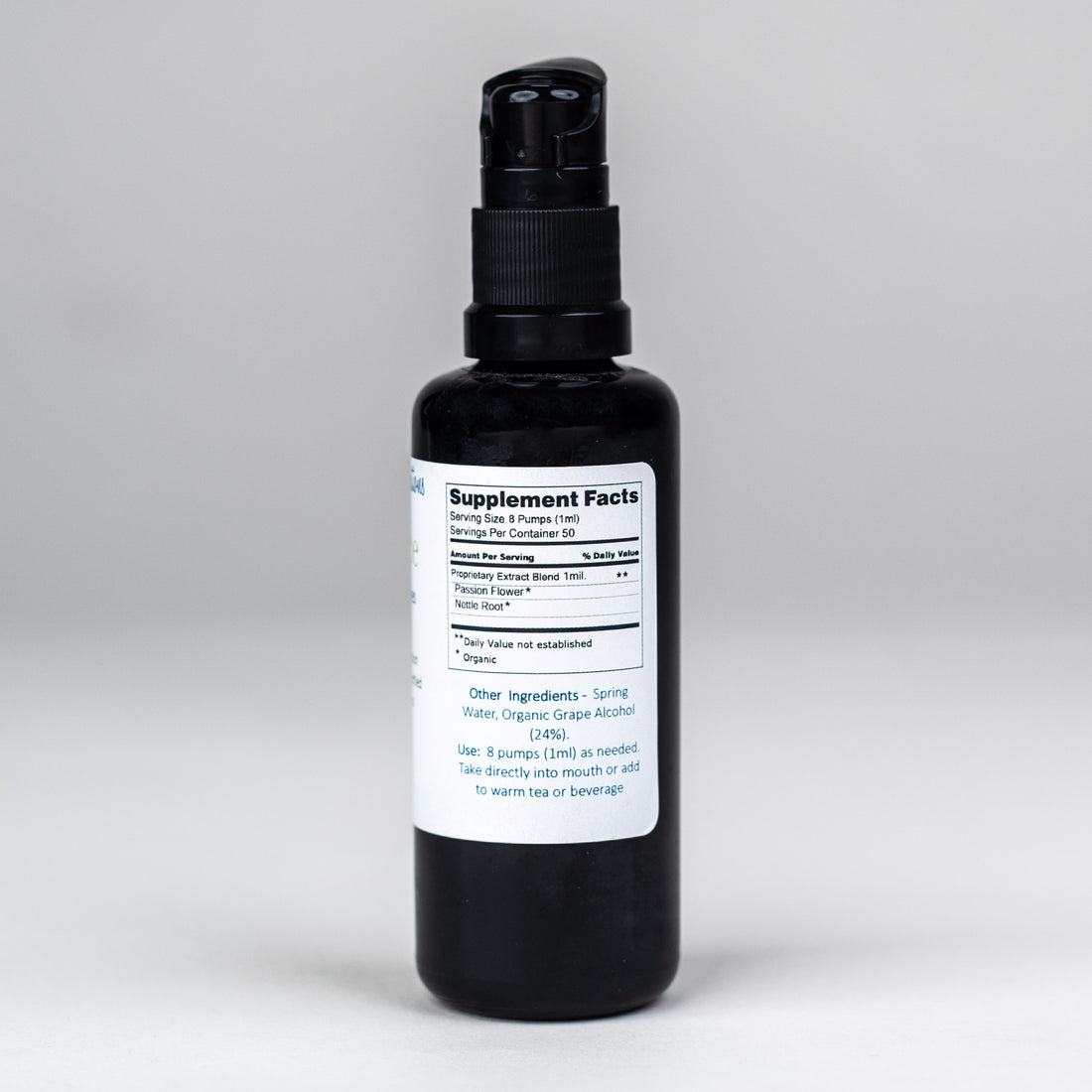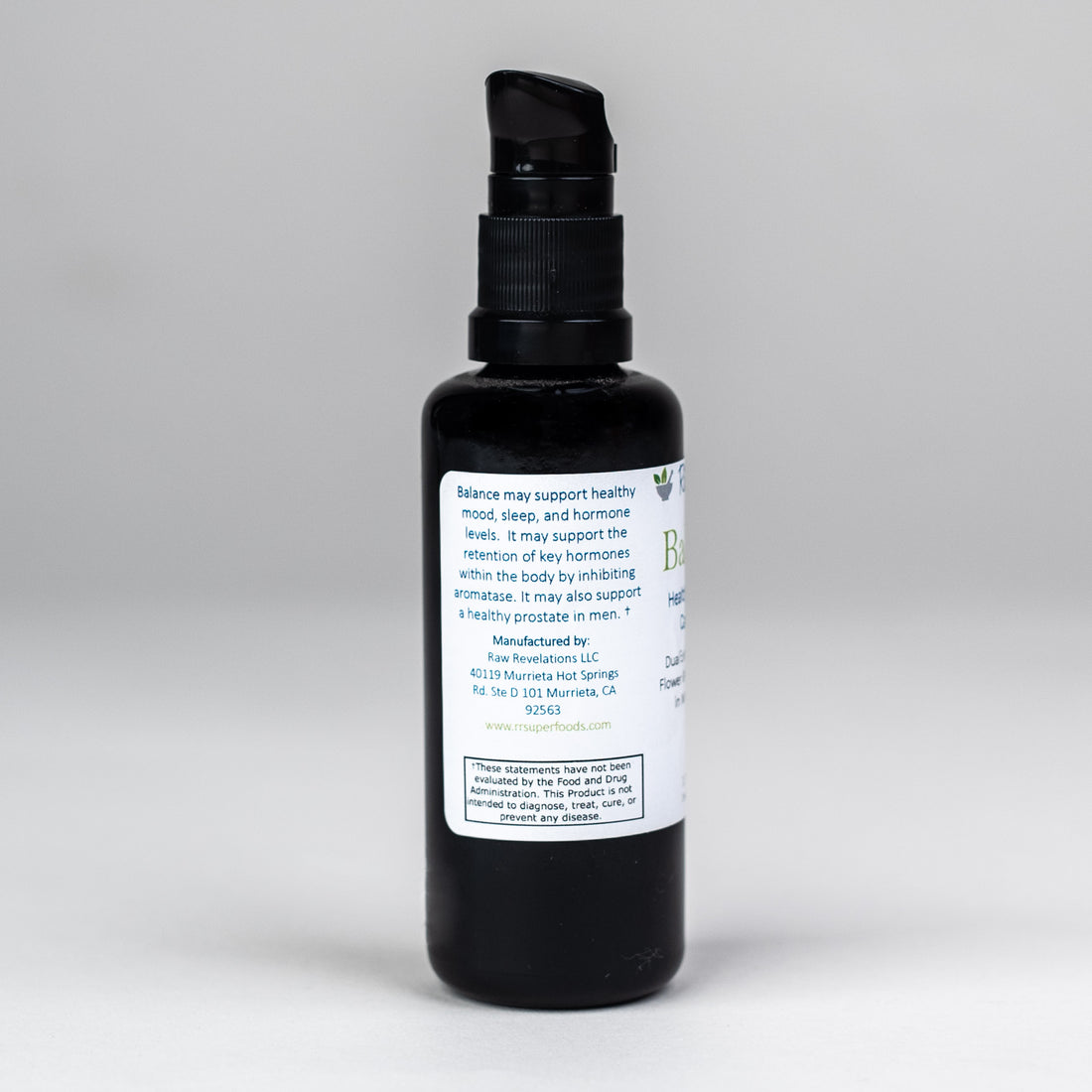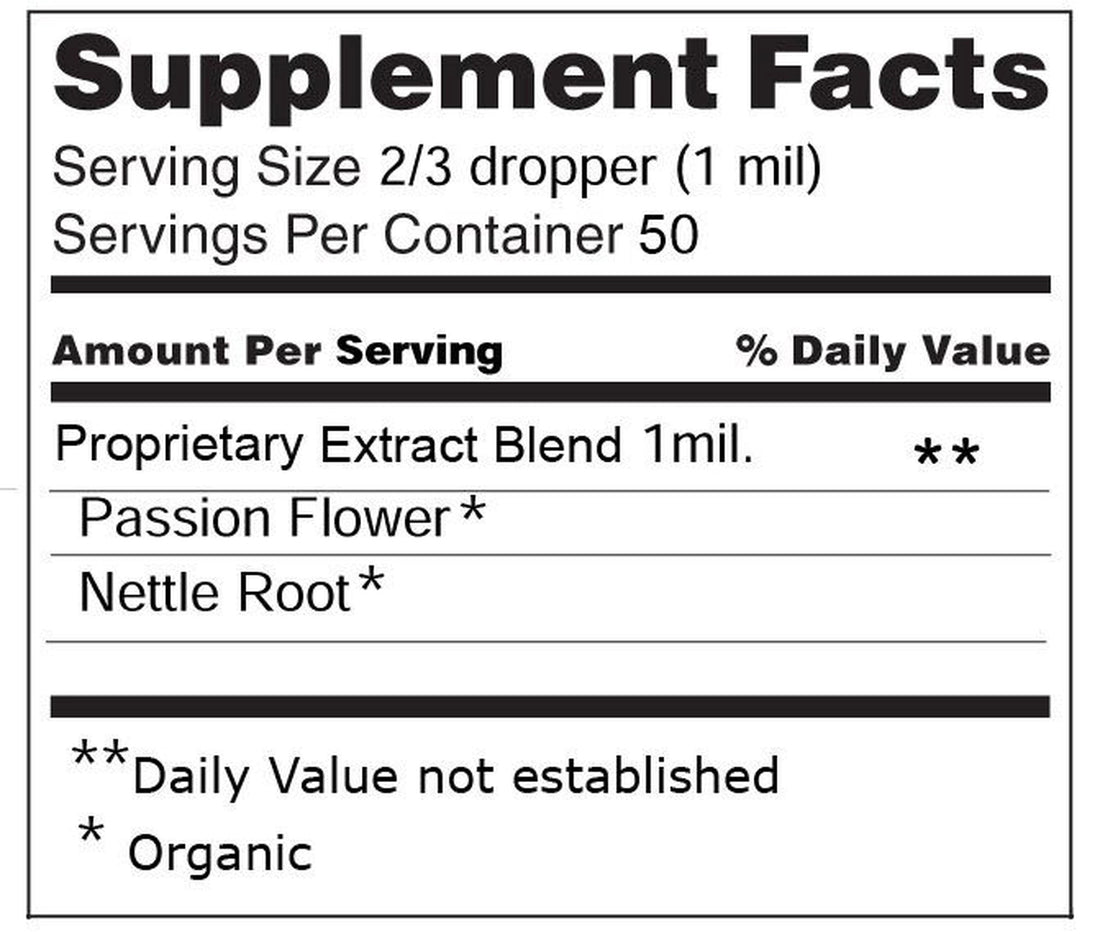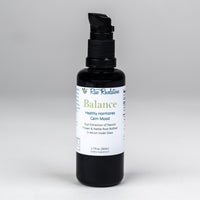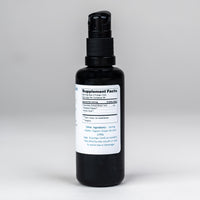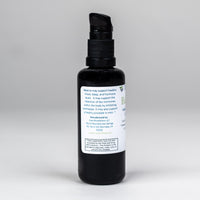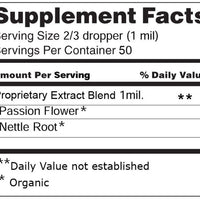 Balance is a blend of two herbs, Passion Flower and Nettle Root. Passion flower is the main herb in the formula and has two key functions. The most well-known use of passion flower is that of a mild sedative to the nervous system. It helps the brain release GABA which generates a sense of calmness and wellbeing. Passion flower can help open up the nerve centers to enhance nutrient uptake and increase stress handling capability. The second role of passion flower is that of an aromatase inhibitor due to its high content of chrysin. Aromatase converts androgens to estrogens. An excess of estrogens has been found to contribute to mutated cell growth, gynecomastia, balding, prostate issues, weight gain, and other issues.
Balance is now a Triple Extraction! The herbs are extracted in Organic Raw Glycerin, Organic Cane Alcohol, and hot Spring Water. Only glass containers are used when tincturing with the organic solvents for ultimate purity.
1 dropper (1ml) as needed. Take directly into mouth or add to warm tea/beverage. 
Purified Water, Organic Grape Alcohol (20%) Passion Flower*, Nettle Root*  *Organic
*Organic
Share
About Raw Revelations
Raw Revelations was founded in 2008 when our passion for superfoods led us to join a southern California farmers market. But our story began long before that. In 2004, Colin's mom was diagnosed with leukemia. Colin had already been devoted to studying herbal medicine and superfoods, and together we helped her implement a nourishing diet and supplement regimen. The positive effect these foods had on her health was a revelation.
 Heartened, we began creating more nutrient-rich mixes and products for friends and family, and the demand only grew!  In 2010 we welcomed our son. Our desire to provide him with the absolute best start in life influences how we formulate our products — everything we make is something we would feel comfortable giving to him.
 For over a decade we've been listening to our community and their stories have strengthened our commitment to creating a one-stop shop for high-quality, needs-based supplements and superfoods. The face-to-face interaction with customers at our store, events, and farmers' markets has provided us with invaluable feedback on the health needs of our community. This incredible feedback, combined with our devotion to family, has allowed us to create what we consider to be the very best supplements and superfoods available.
🎧 Podcast with Colin Buchanan
Founder of Raw Revelations