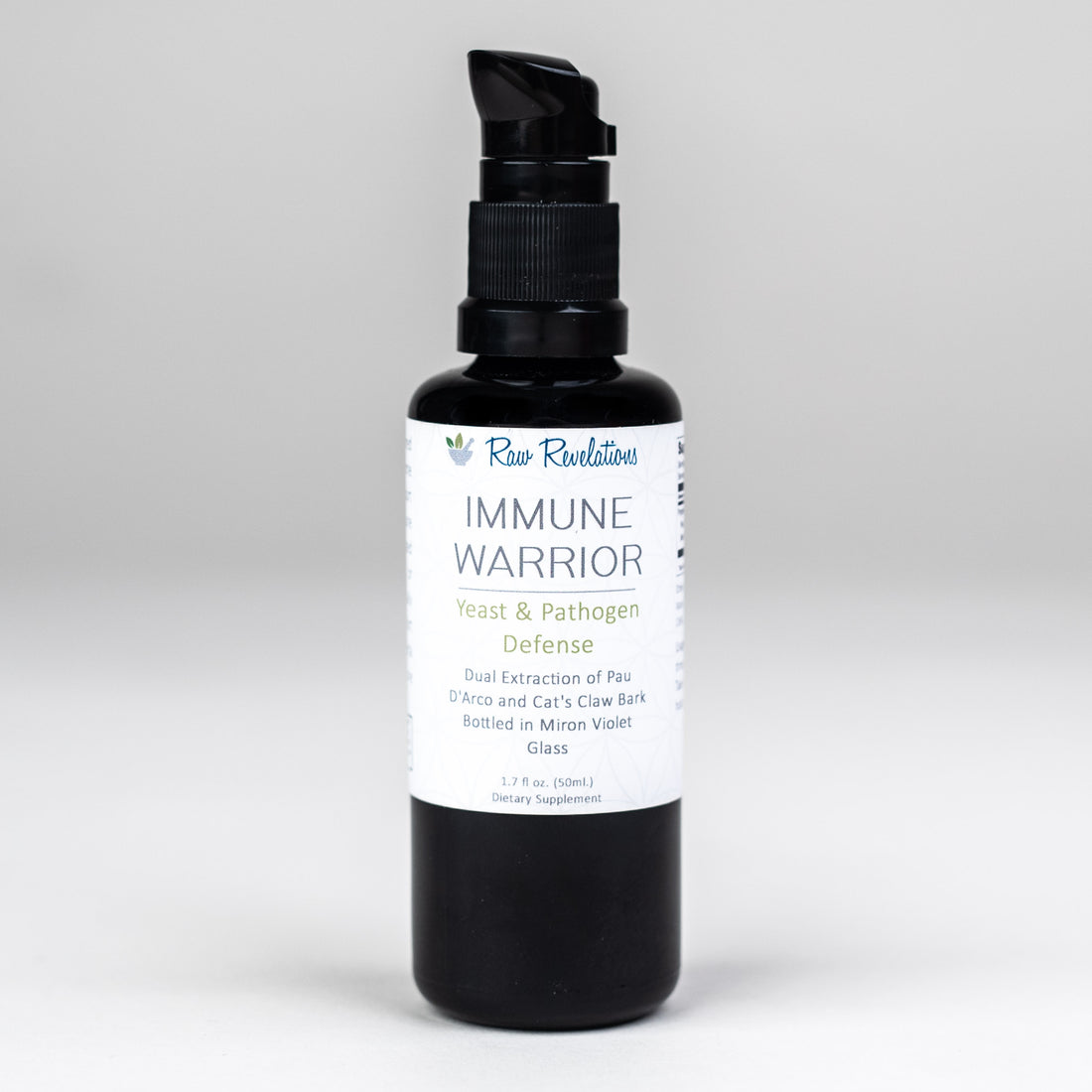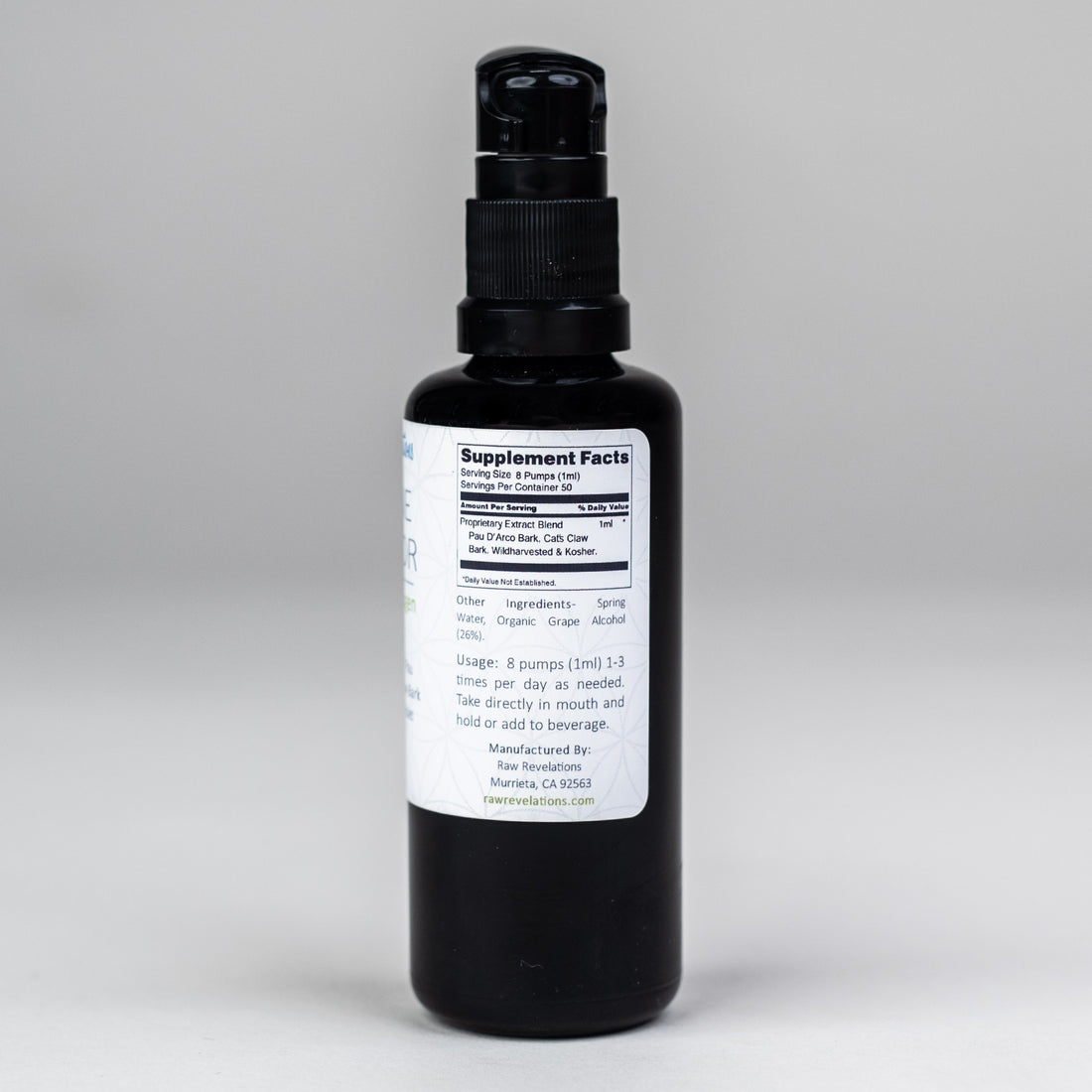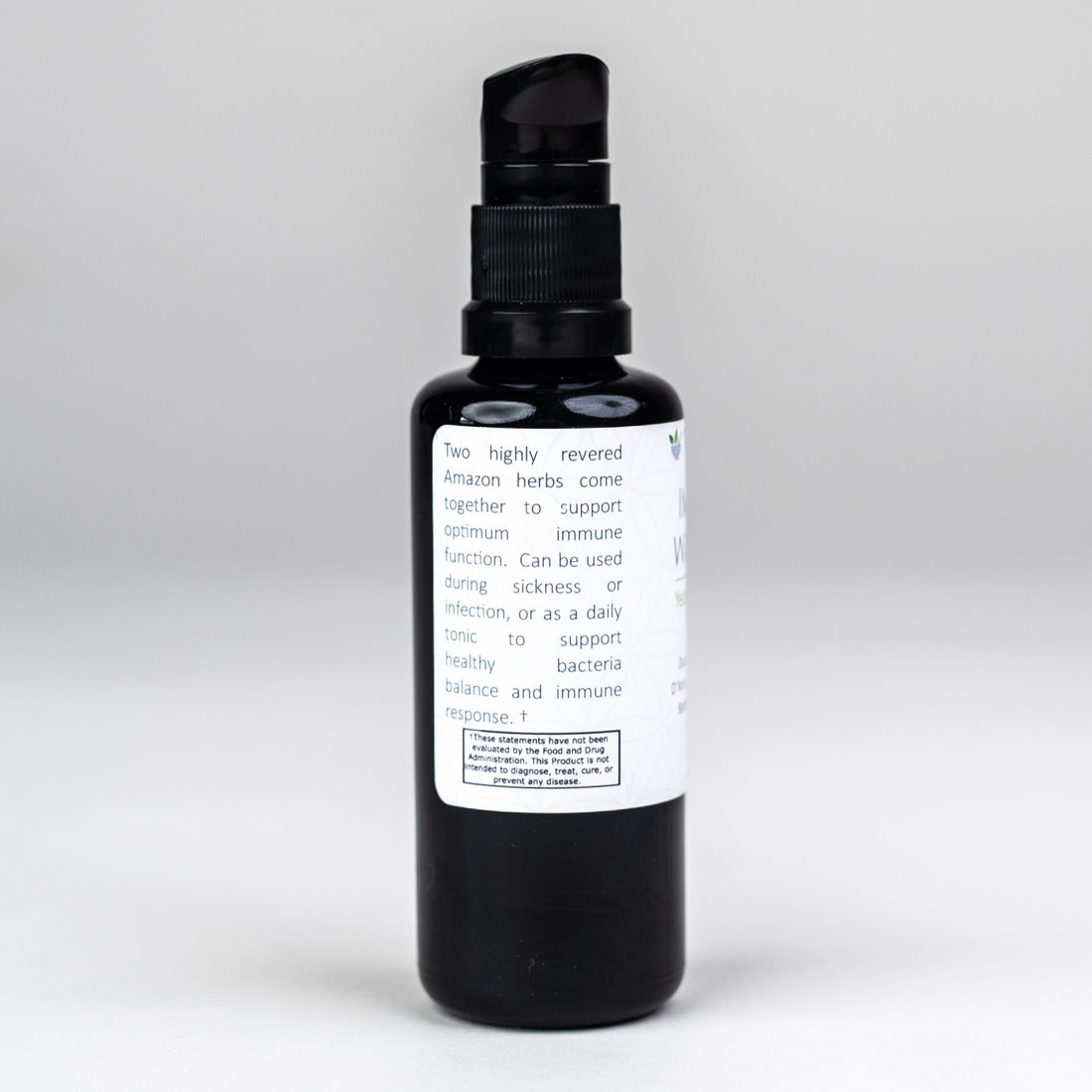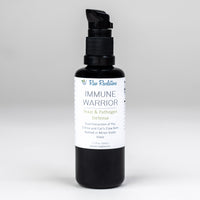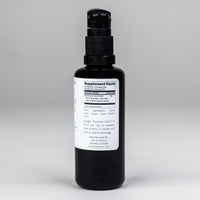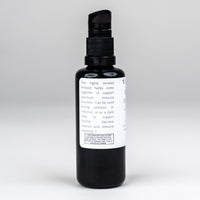 Dual Extraction Tincture
4:1 Extract Blend of Pau D' Arco Bark and Cat's Claw Bark in Spring Water and Organic Raw Glycerin
We have meticulously crafted these extremely concentrated dual extractions of our favorite tonic herbs. Our dual extraction process starts by soaking wild or organically grown herbs in our Organic Raw Glycerin for a minimum of 2 weeks to one month. They are then hot water extracted in local wild spring water and both extracts are combined and then bottled in Swiss Miron Violet Glass for the ultimate protection and energetic enhancement. This is done in rhythm with the moon cycles for a more potent and energetic extract.
Immune Warrior Tincture is a dual extraction of Pau D' Arco and Cat's Claw. Two highly revered Amazon herbs come together to support optimum immune function. Can be used during sickness or infection, or as a daily tonic to support healthy bacteria balance and immune response.*
*These statements have not been evaluated by the Food and Drug Administration. This Product is not intended to diagnose, treat, cure, or prevent any disease.