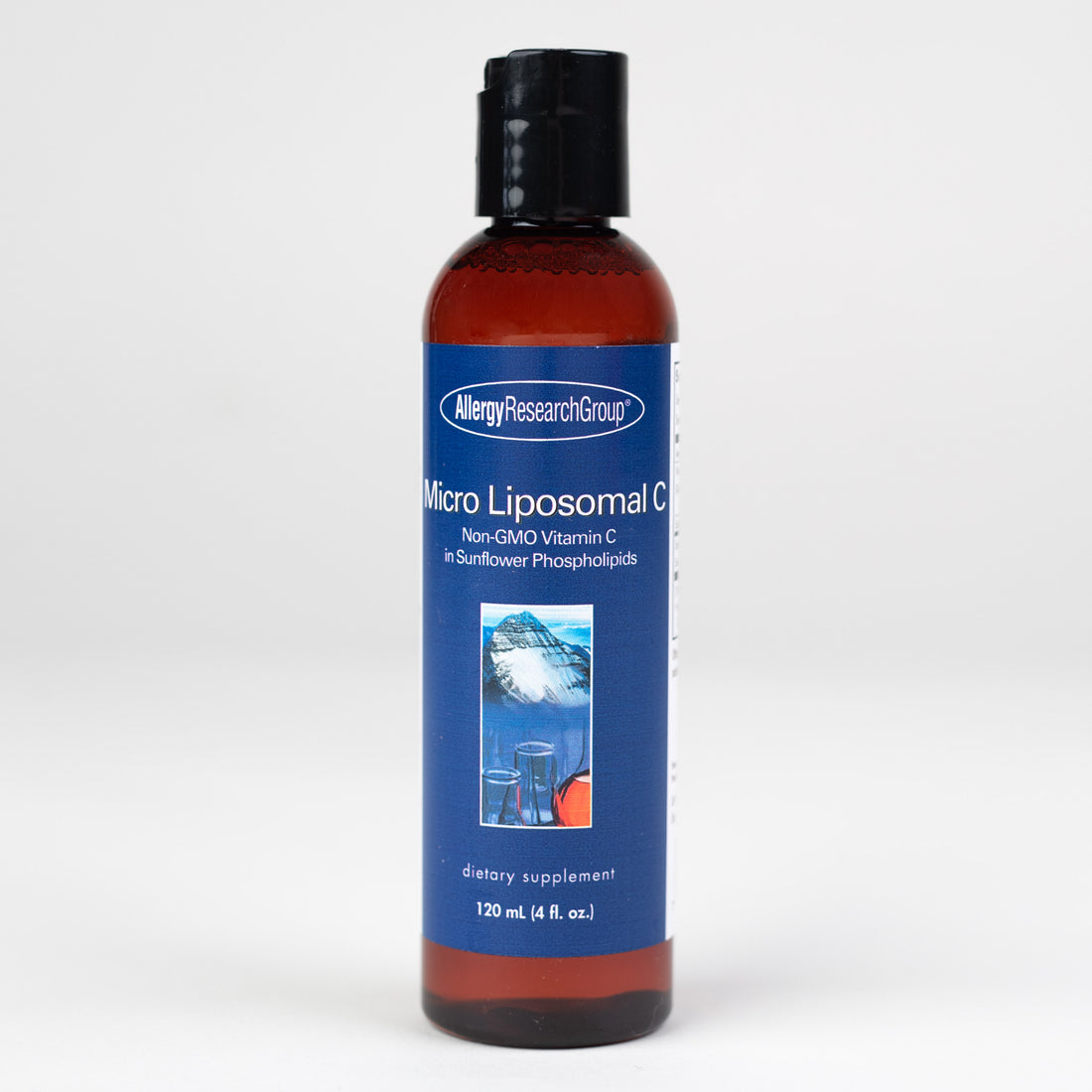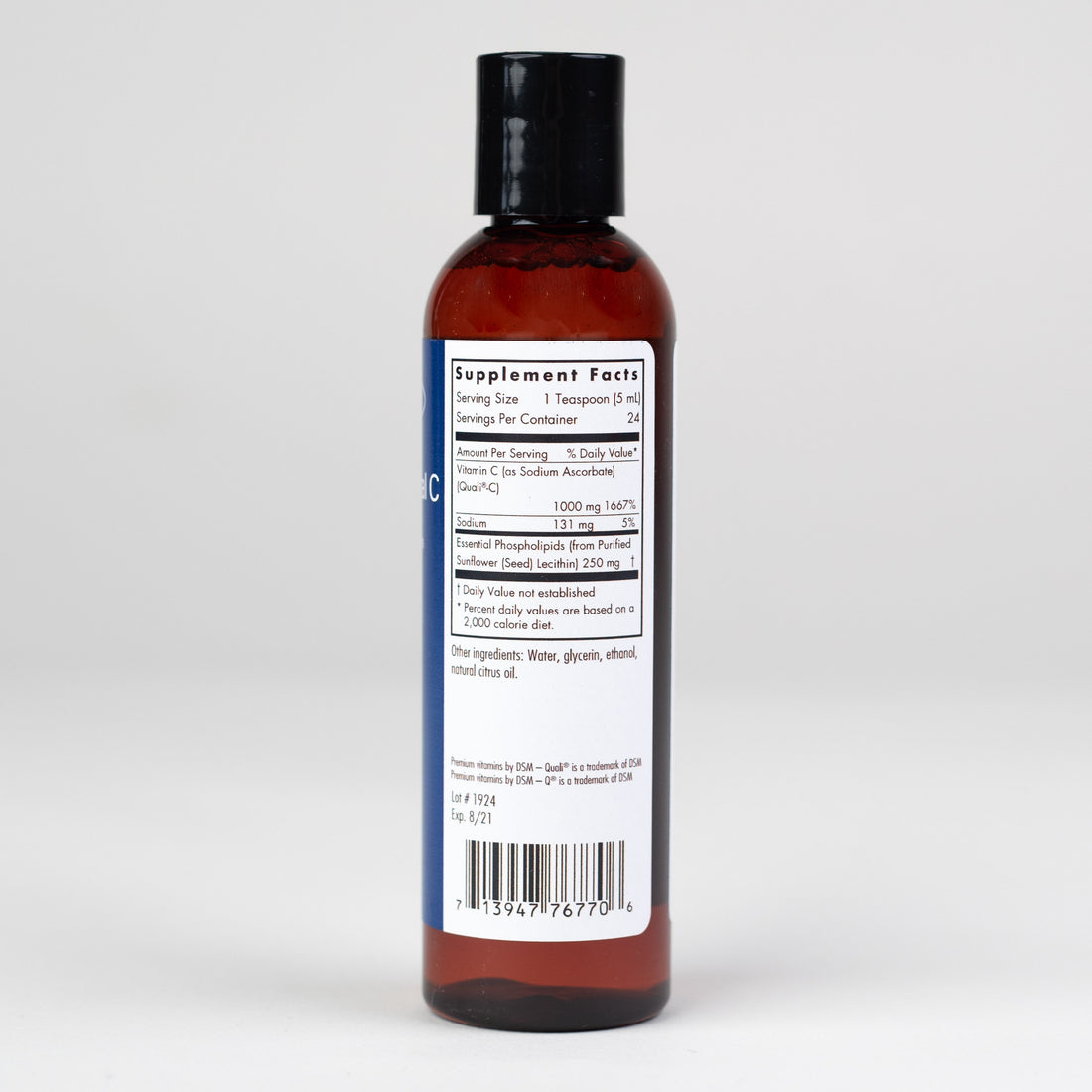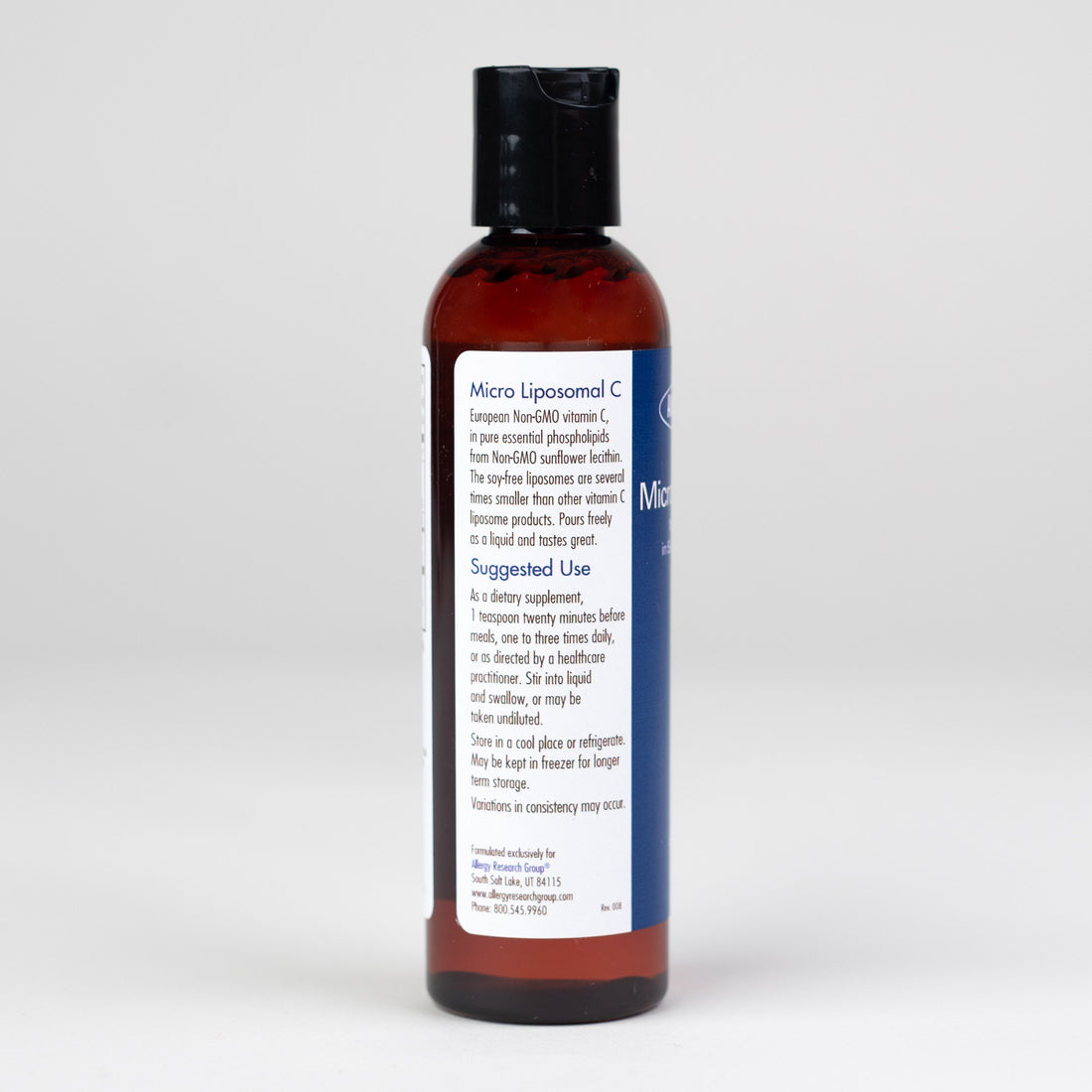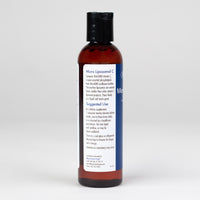 Micro Liposomal C – Highly Absorbable Vitamin C in Sunflower Phospholipid Liposomes. Micro Liposomal C uses pure essential phospholipids from sunflower lecithin for liposomal delivery of vitamin C. The soy-free liposomes are several times smaller than other vitamin C liposome products.
Suggested use: As a dietary supplement, 1 teaspoon twenty minutes before meals, one to three times daily, or as directed by a healthcare practitioner. Stir into liquid and swallow, or may be taken undiluted.
Serving Size1 Teaspoon (5 mL)
Servings per container
24
Amount per serving:
Vitamin C (as Sodium Ascorbate)
1000mg
Sodium
131mg
Essential Phospholipids (from Purified Sunflower Lecithin)
450mg
Other ingredients: Water, glycerin, ethanol, lemon essential oil.
Store in a cool place or refrigerate. May be frozen for longer term storage.
Variations in consistency may occur.
*This statement has not been evaluated by the U.S. Food and Drug administration. The product is not intended to diagnose, treat, cure, or prevent any disease.
Is this the Liposomal product you mean to order, or are you looking for Liposomal Vitamin C?