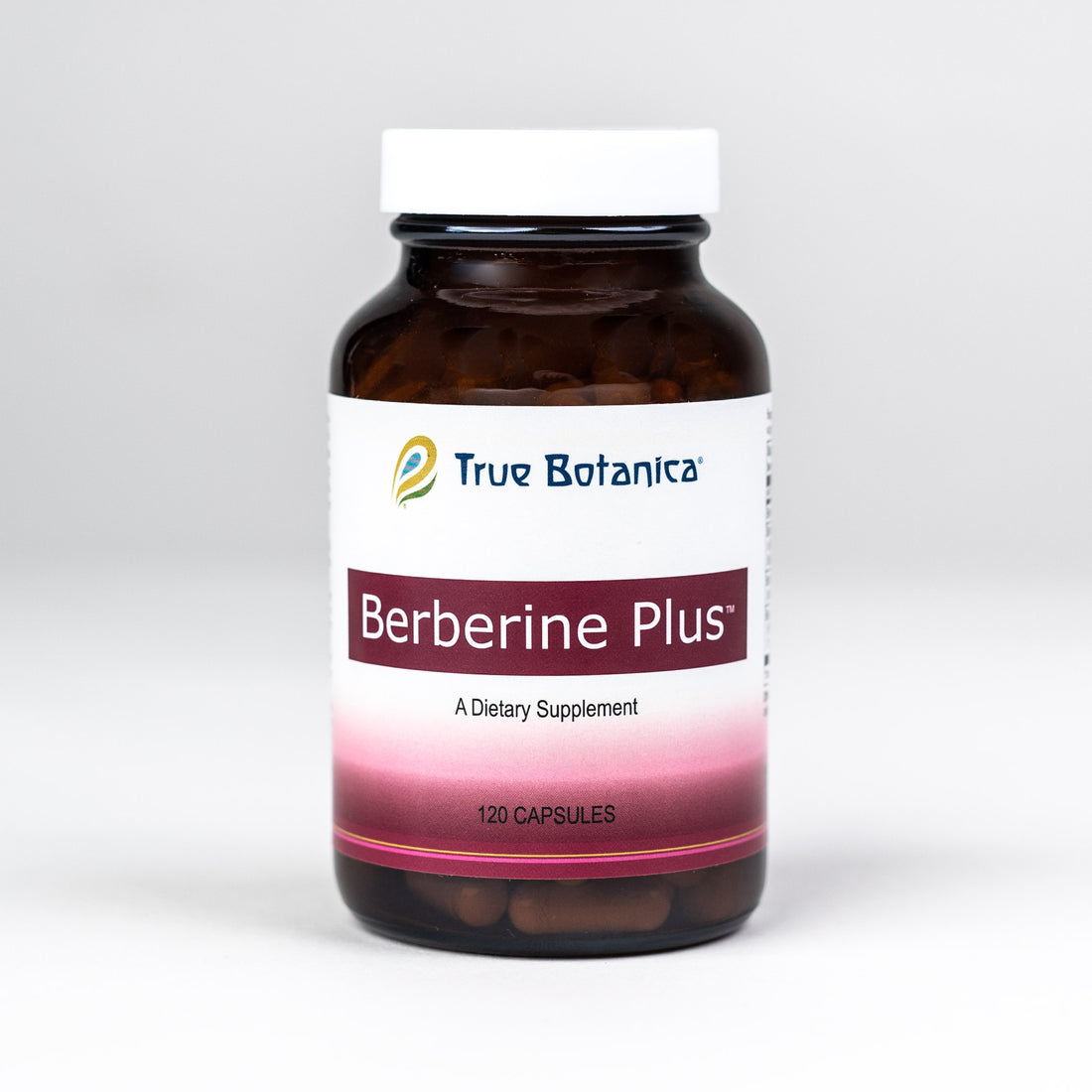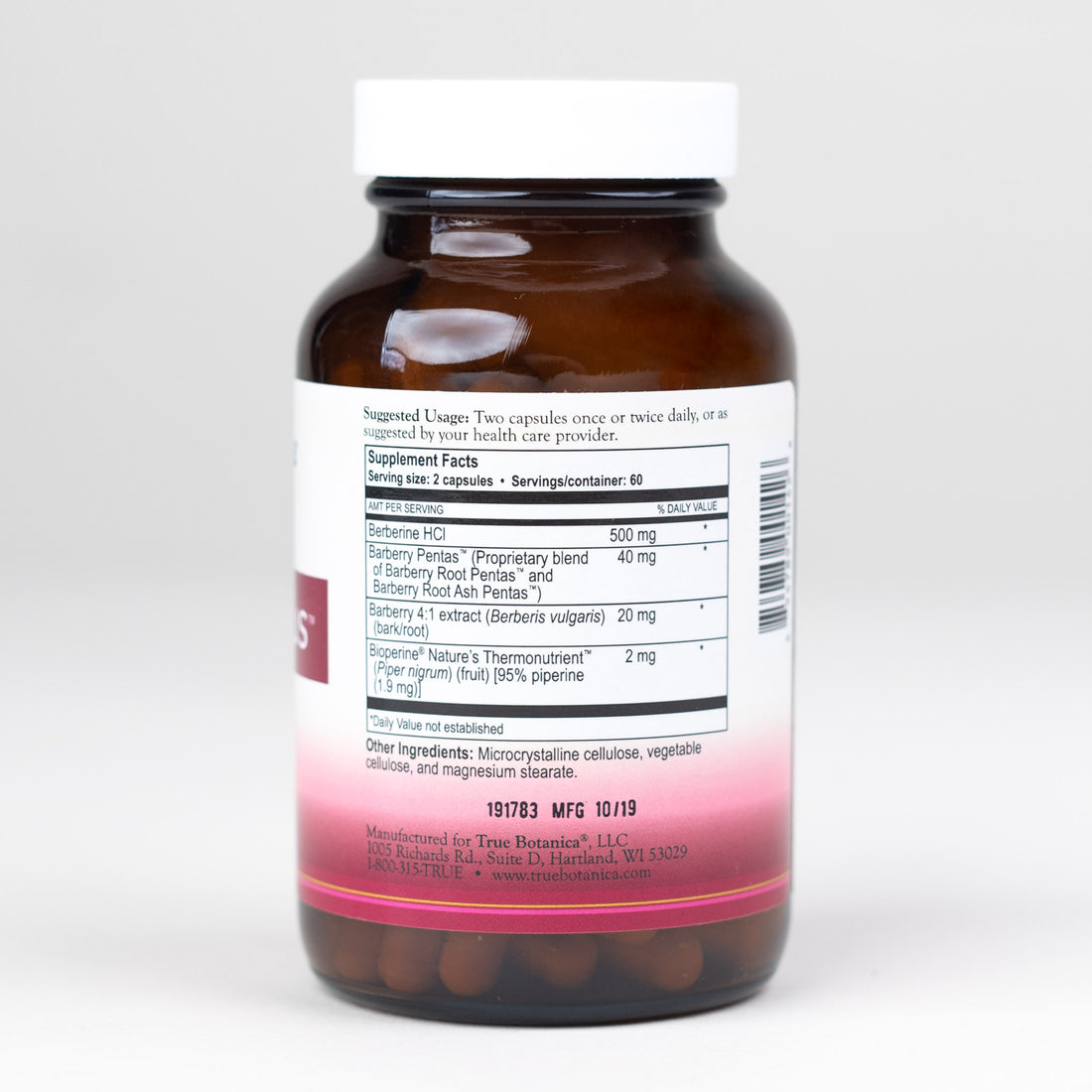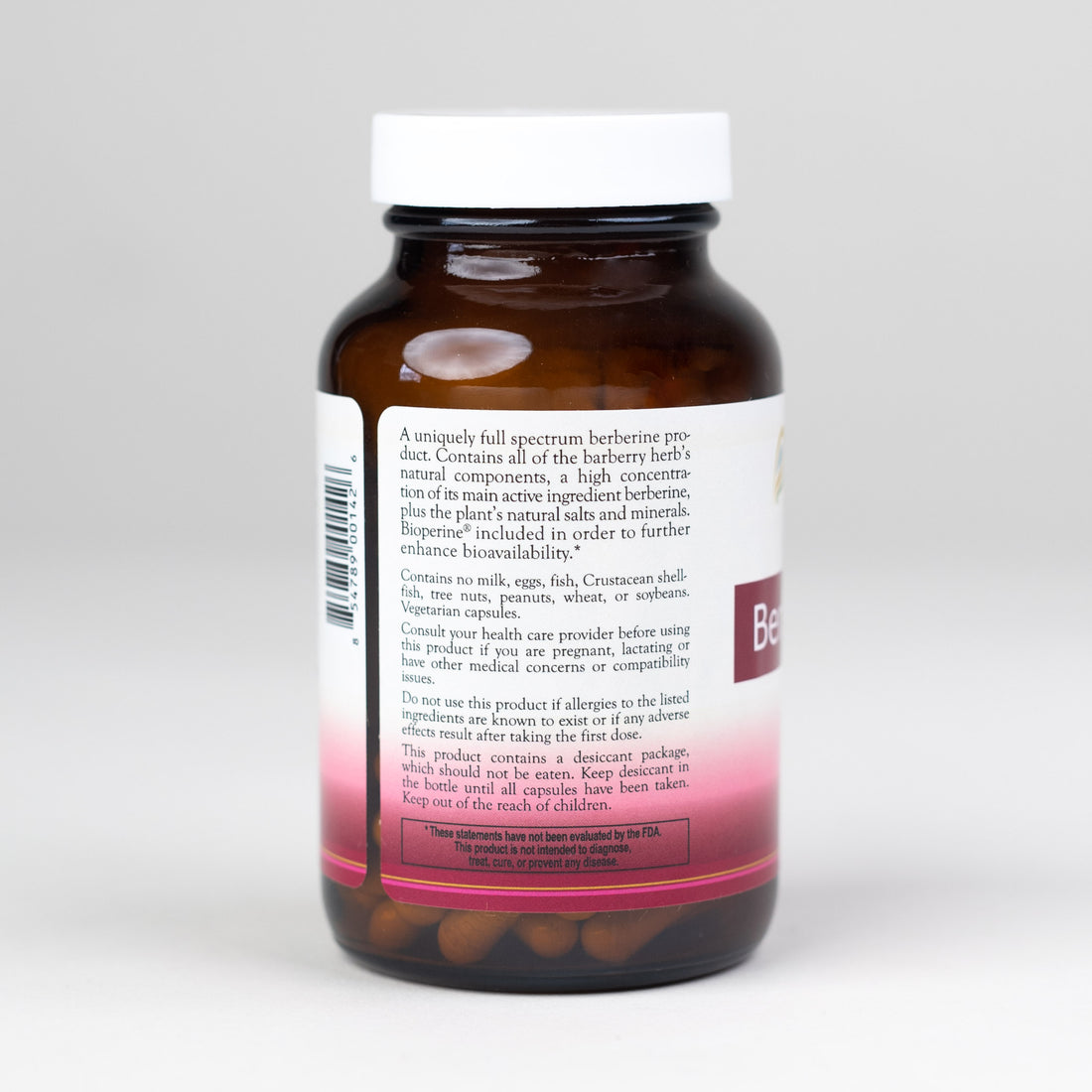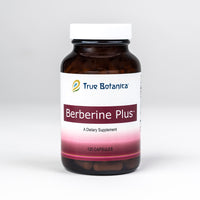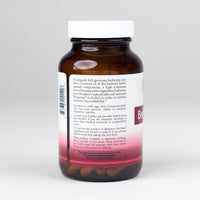 This is the most full spectrum barberry root formula available. It contains the high amounts of the naturally occurring berberine alkaloid needed for reliable effectiveness.  But more importantly, it also includes besides the actual complete natural root, standardized extracts of the main active ingredients, as well as rhythmically prepared ashes and salts derived from the root. The result is a truly holistic formula to help all three: body, mind and spirit.
Berberine Plus promotes:
a normal sugar level;
a strong heart function;
normal cholesterol levels;
a normal inflammatory state;
a healthy bile output and digestion;
a healthy "upbeat mood"
increased workout and exercise effectiveness
Berberine Plus can be taken with or without food.
This formula uniquely incorporates Bioperine, a special black pepper extract that greatly enhances the plasma levels of all active ingredients.  
Berberine is extremely significant in the anthroposophical view of health.* Please call if you would like more information about anthroposophy. 
Suggested Usage
Two capsules once or twice daily, or as suggested by your health care provider.
Ingredients
Serving Size: 2 Capsules
Servings Per Container: 60
Amount Per Serving:
Berberine HCL 500 mg
Barberry Pentas™ 40 mg
-Proprietary blend of Barberry Root Pentas™ and Barberry Root Ash Pentas™.
Barberry extract 20 mg
-Standardized to 6% 20 mg total Alkaloids calculated as Berberine (1.2 mg).
Bioperine® Nature's Thermonutrient™ (Piper nigrum) (fruit) 2 mg
-95% piperine (1.9 mg).
Other Ingredients: Microcrystalline cellulose, vegetable cellulose, Frutafit®-Inulin, and magnesium stearate.
Contains no milk, eggs, fish, crustacean shellfish, tree nuts, peanuts, wheat, or soybeans.
Warnings
Consult your health care provider before using this product if you are pregnant, lactating or have other medical concerns or compatibility issues. Do not use this product if allergies to the listed ingredients are known to exist or if any adverse effects result after taking the first dose.
This product contains a desiccant package, which should not be eaten. Keep desiccant in the bottle until all tablets have been taken.
Keep out of the reach of children.
Additional Information
True Botanica strives for a new health impulse in their formulas. Products are manufactured not only exceeding GMP standards but also by paying attention to details that allow the most beneficial healing energies to be incorporated into the final product. Non alcoholic, herbal extractions are made only in the morning, by co-workers who understand that the "good" intentions one puts into the making of the formulas are as important as the quality of the ingredient chosen; proprietary rhythmical processes follow; they consistently add the naturally occurring salts and ashes of the plant materials.