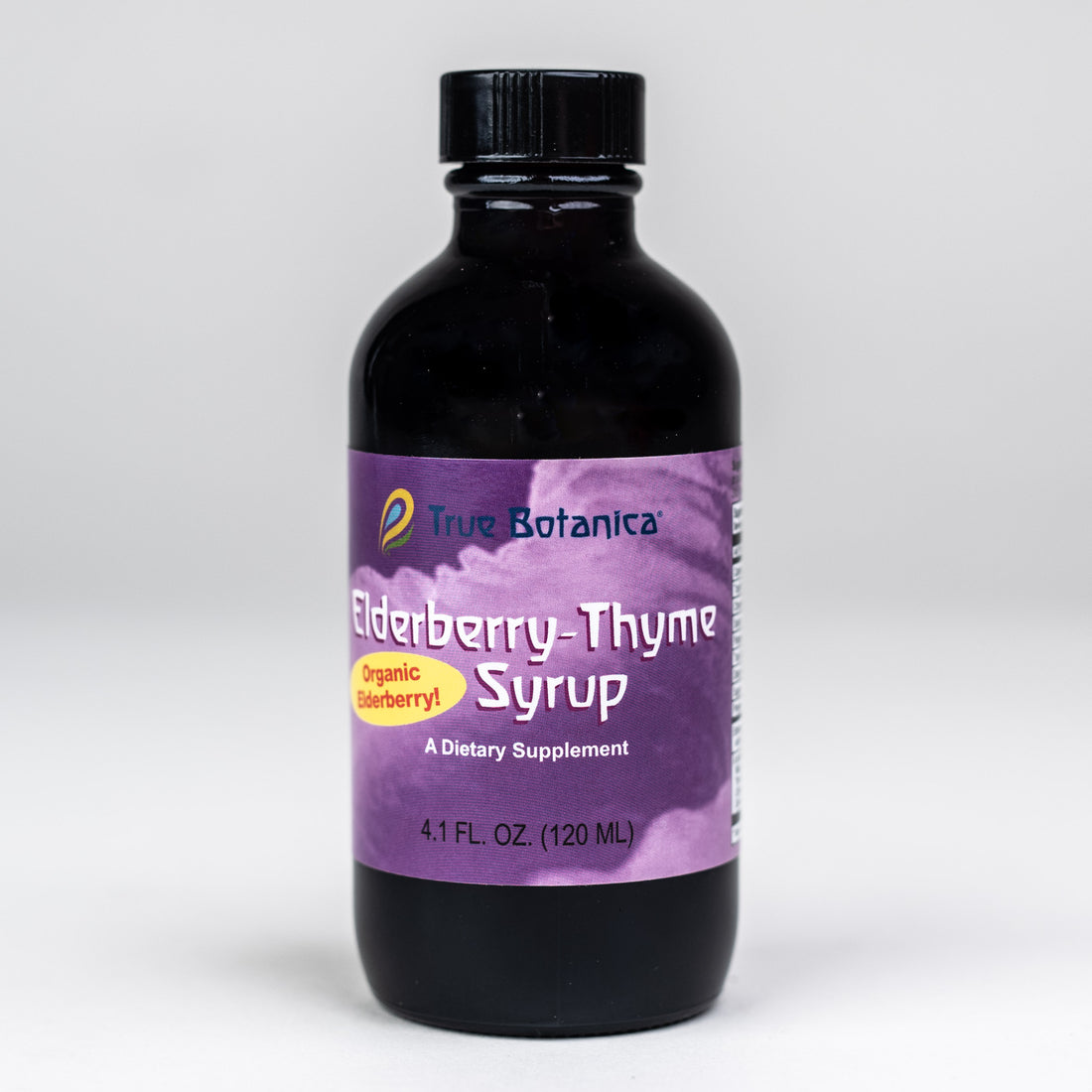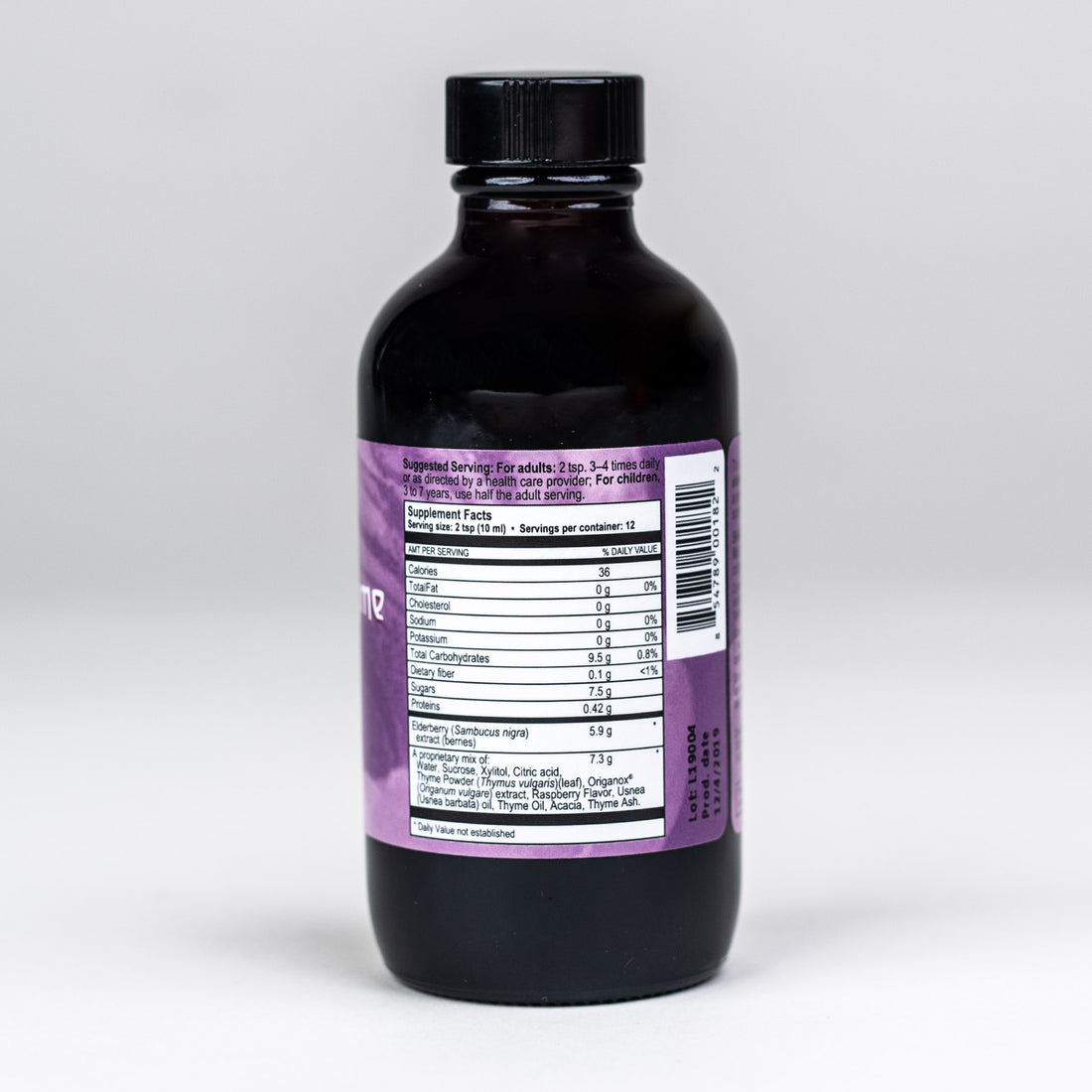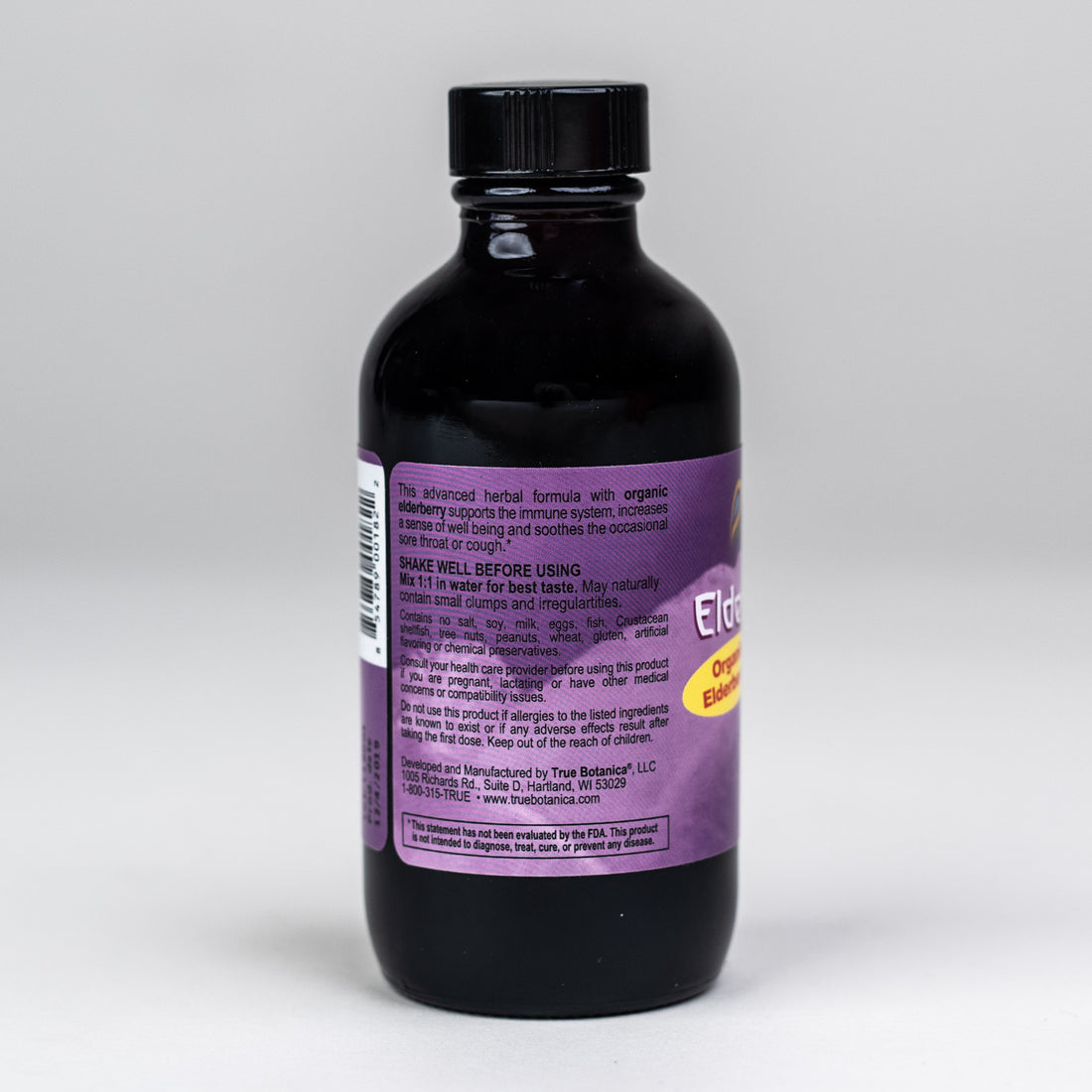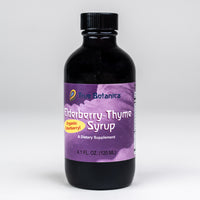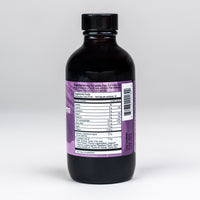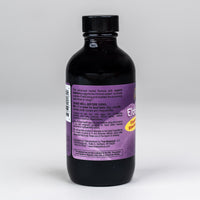 This formula provides a:
Soothing effect in times of temporary coughs, congestions and other generally winter related challenges.
Promotes a strong immune defense.
Promotes a healthy respiratory system.
Assists the easy expelling of mucous.
Supports detoxification through healthy sweating.
Special features of the formula:
Contains pure organic elderberry syrup.
Contains xylitol: a carbohydrate known to strongly promote the health of the ears, mouth, throat and teeth.
Contains a full spectrum thyme: the whole plant extract; the thyme oil; the thyme salts and minerals derived from the thyme ashes.
Suggested use:
For Adults: 2 tsp. 3-4 times daily or as directed by your health care provider.  For Children 3-7 years: use half the adult serving.
All products at True Botanica are made in a GMP compliant facility.