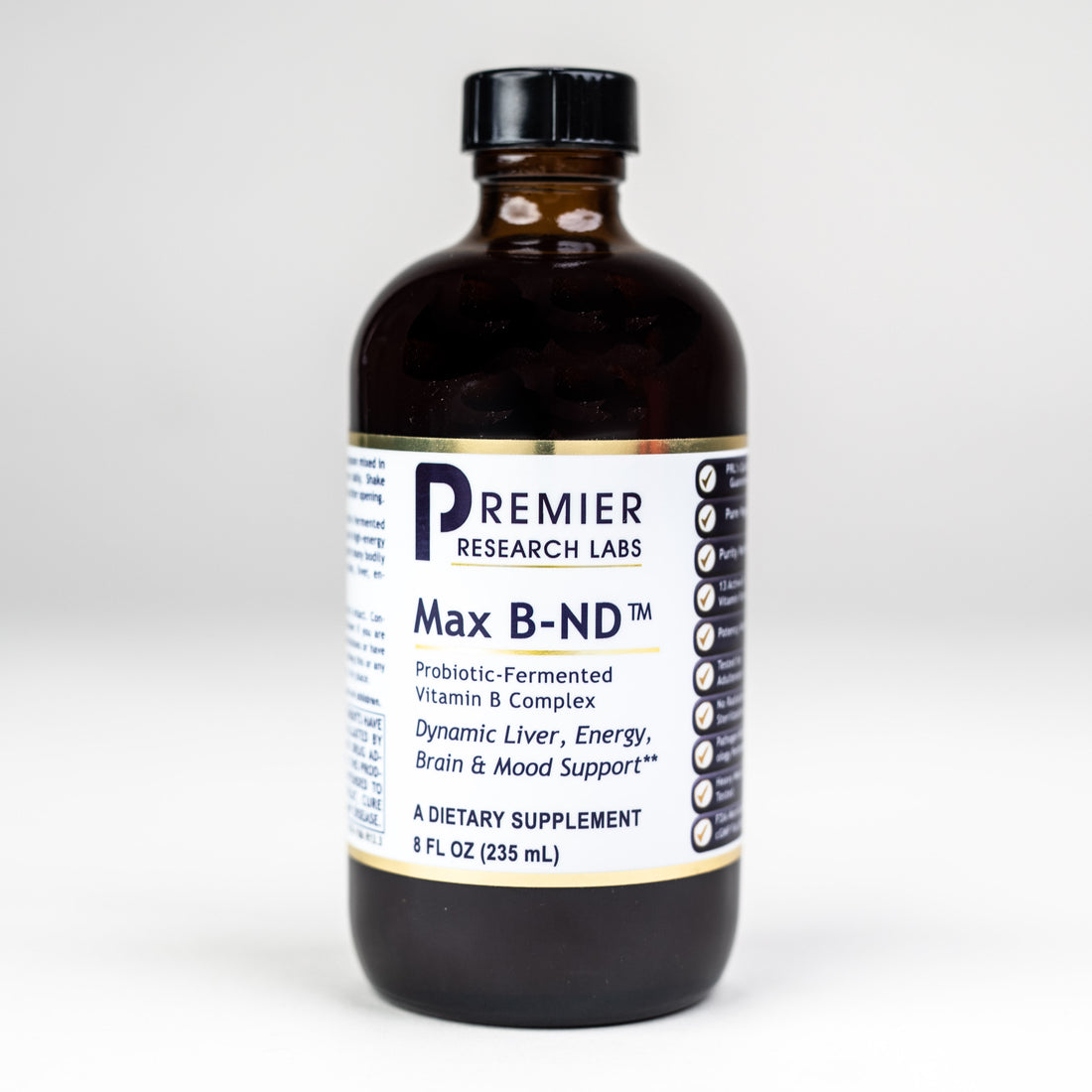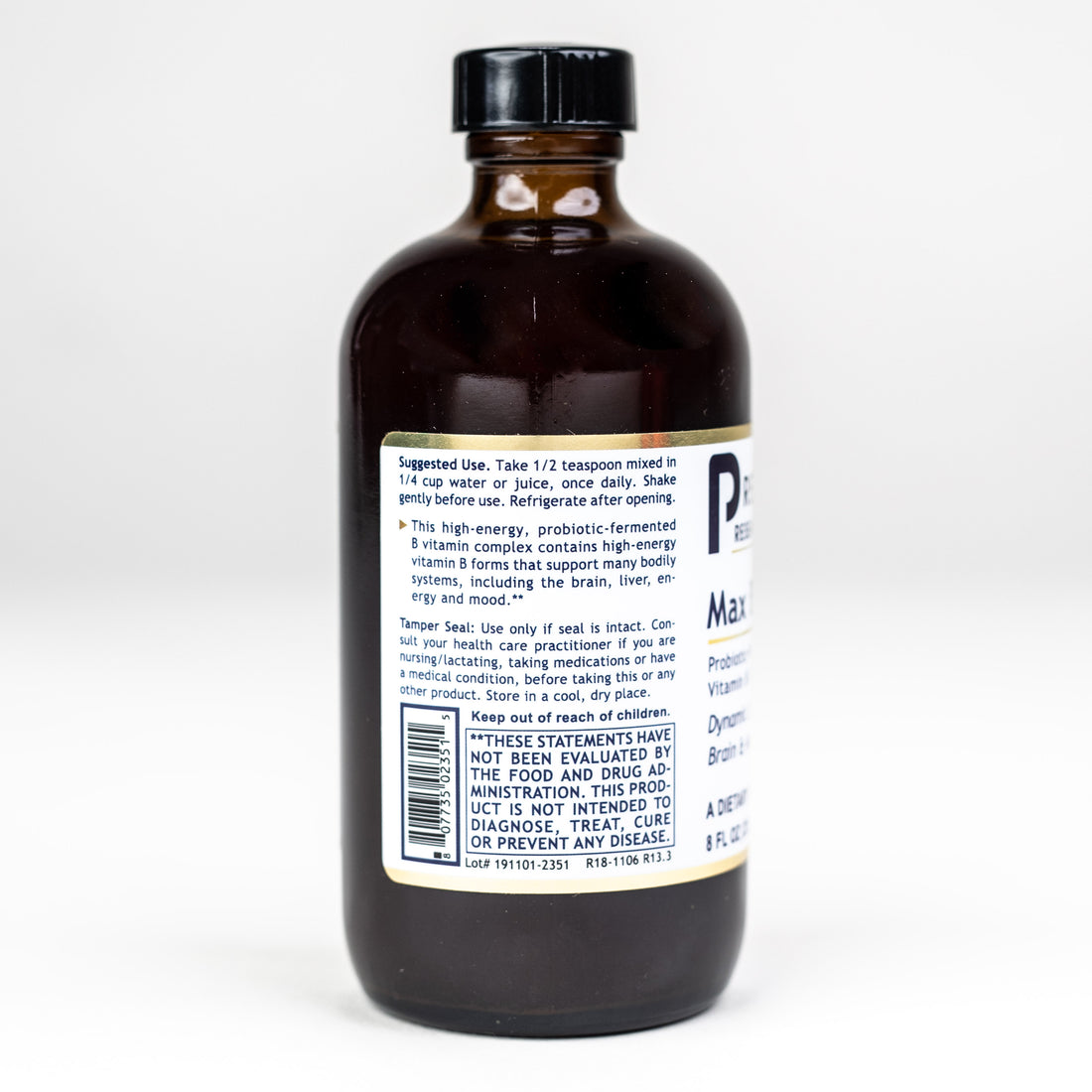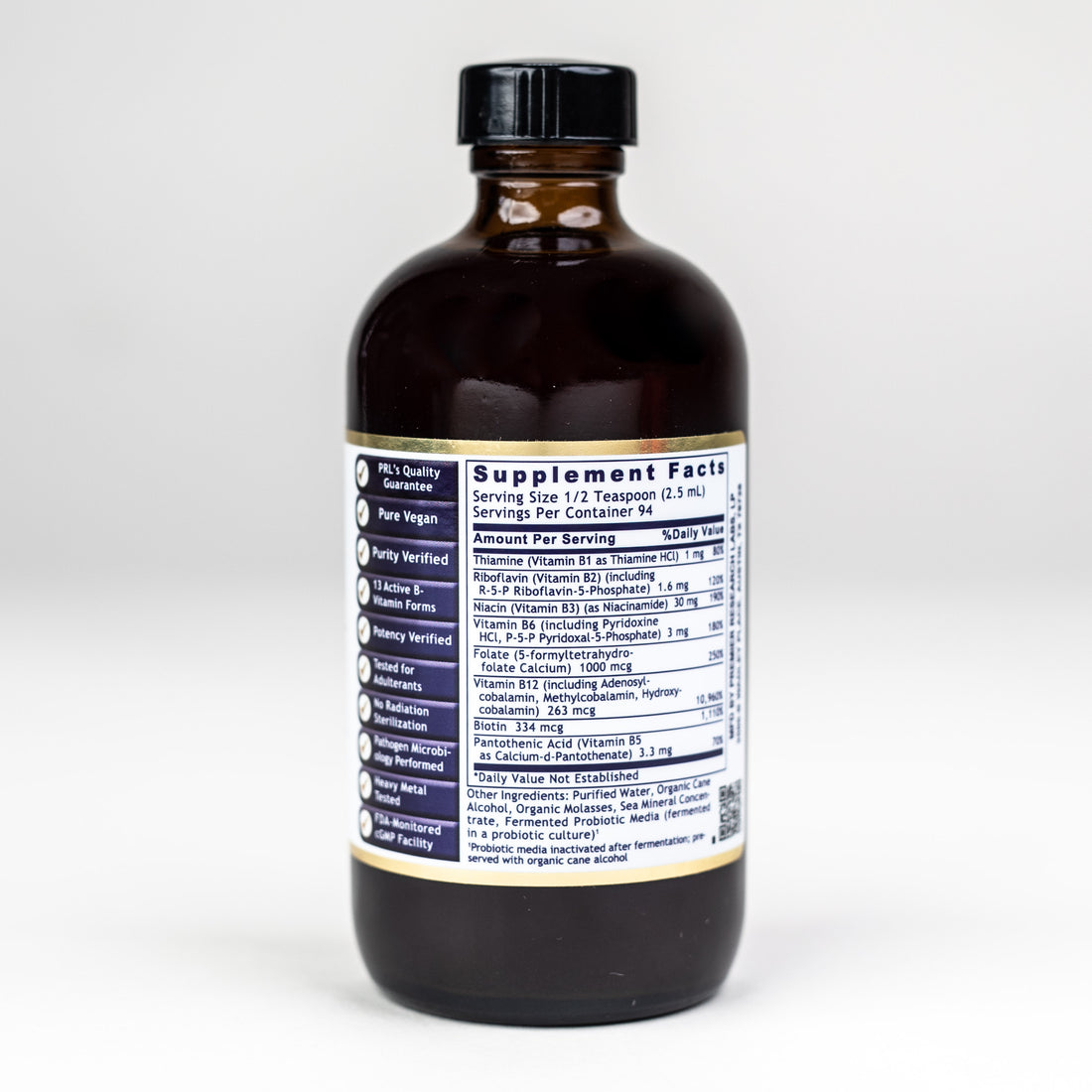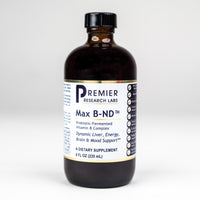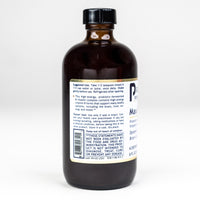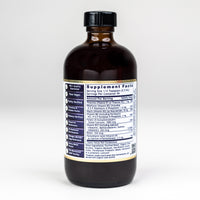 Description

Max B-ND™ is the nutrition industry first ever probiotic-cultured live source B vitamin formula. It contains end-chain B vitamin complex from live sources for premier nutritional resonance. Each ½ teaspoon supplies high energy, and support for the function of the liver, adrenal glands, immune system, brain and mood balance. Research suggests that live source B vitamins are preferred over common synthetic coal/tar derived sources commonly found in most B vitamin supplements.
ND Technology™
Premier Research holds the patent on ND technology, the first in its class. The desired B vitamin formula is micro-digested into very small, highly bio-available particles using a proprietary fermentation process with unique, multi-strain probiotic colonies. This allows rapid cellular delivery and 4-polarity dynamics unlike any other product. Most people report that they can feel the positive effect of this product the very first time they take it.
Recommended Use:
Adults or children (age 4 and up): Mix 1/4th – 1/2 tsp in 1/4th cup water or juice, 2 times daily, away from meals. Shake gently before use.  For best results add 2 ounces into 24 oz of water (add juice for taste) and sip for 6 hours.
Note: Please refrigerate after opening.