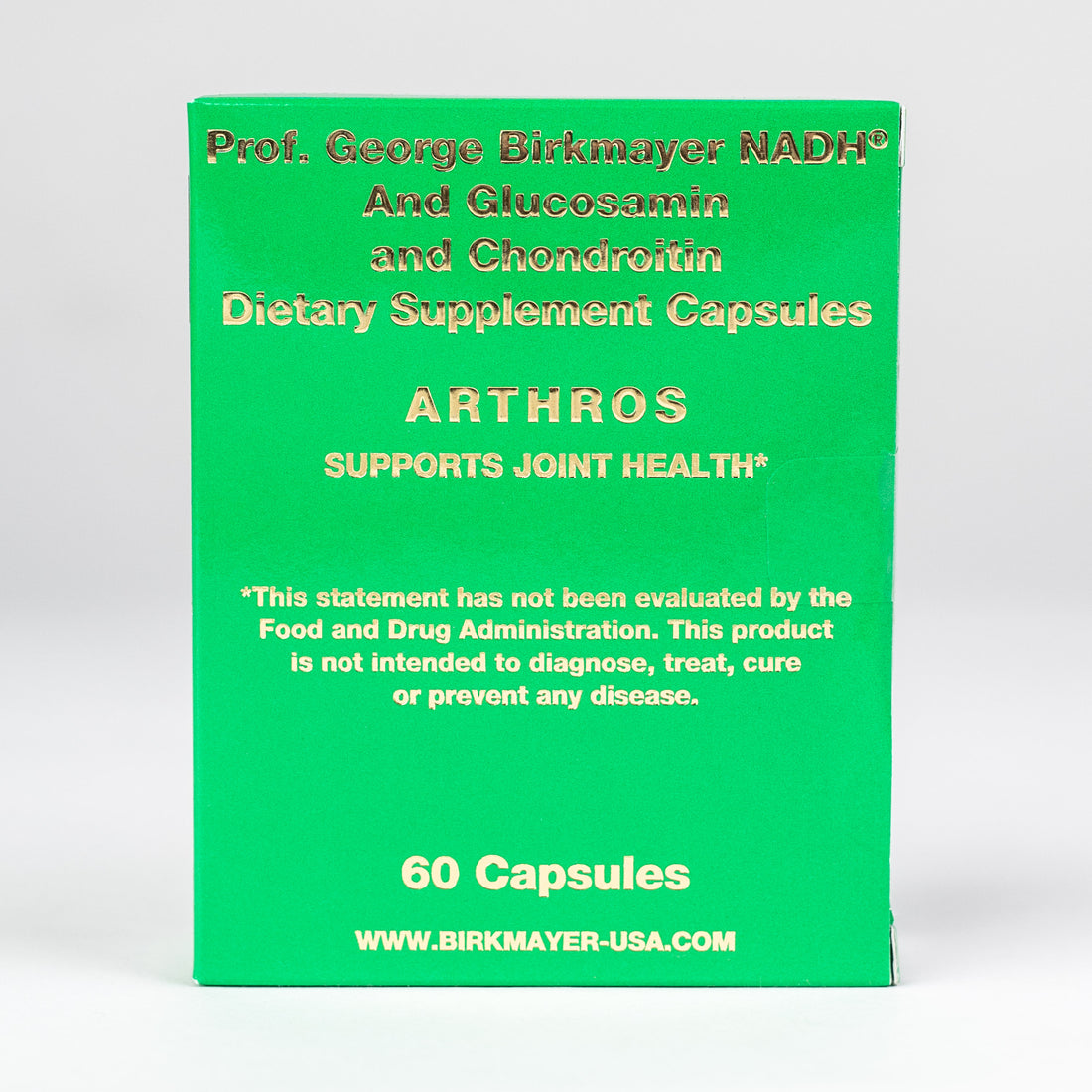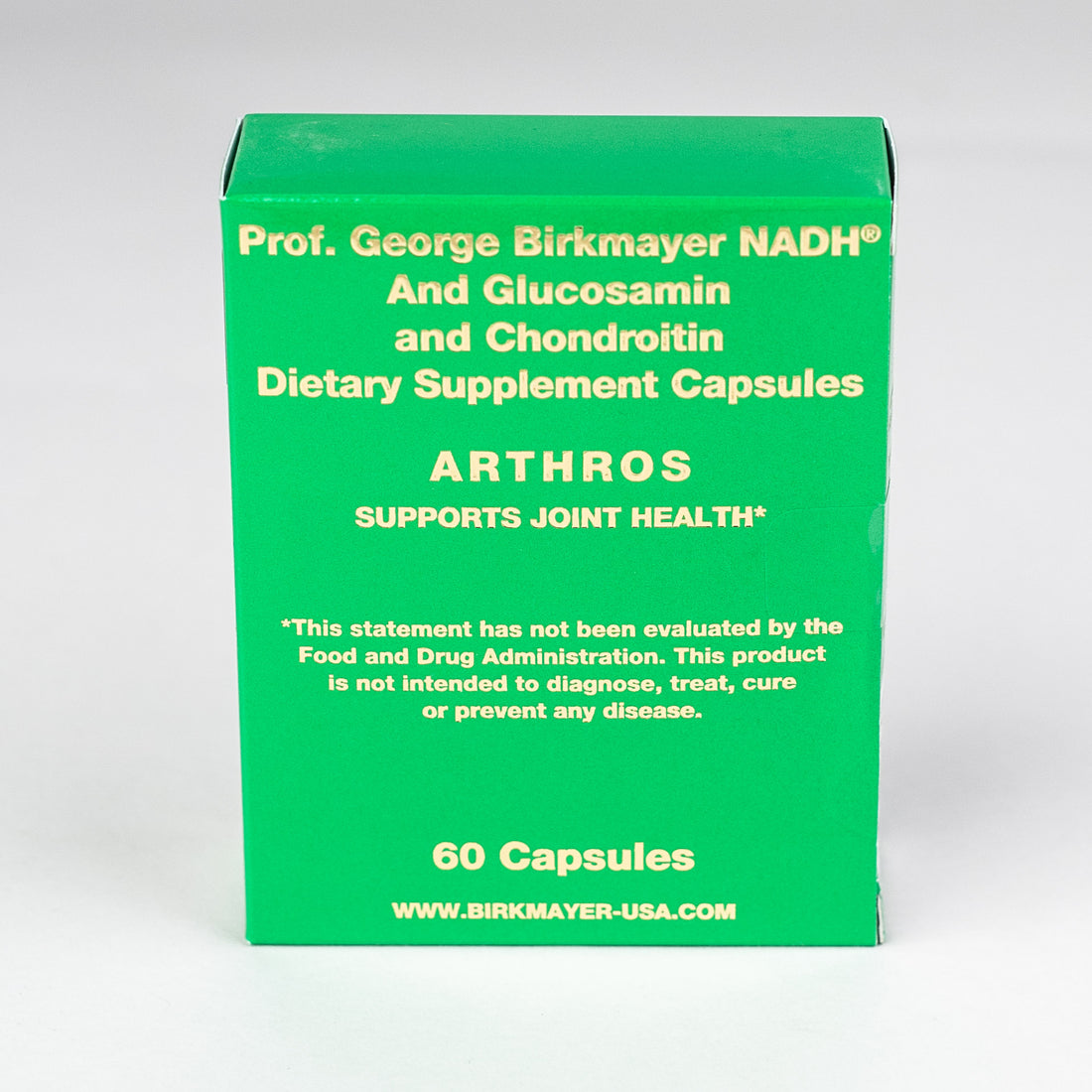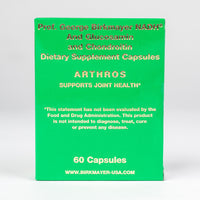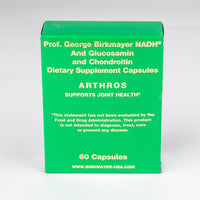 The dietary supplement for healthy cartilage, ligaments and joints
Content: 60 capsules
1 capsule contains 20 mg NADH, 200 mg Glucosaminsulfate, 160 mg Chondroitinsulfate and 40 mg MSM
Net quantity: 30 g
Directions: Take 1 capsule of NADH Arthros in the morning, at noon time and in the evening 20 minutes before a meal with 1/2 a glas of water. The optimum effect is observed after regular intake for 4 weeks.
Ingredients: Glucosaminsulfate, Chondroitinsulfate, MSM, Isomalt, sodium bicarbonate, reduced ß-Nicotinamide Adenine Dinucleotide (NADH: the coenzyme form of Vitamin B3), Microcrystalline Cellulose, Magnesiumstearate. Contains no sugar, starch, caffein, yeast, milk products, preservatives, artificial colors or flavor enhancers, 100% vegetarian, suitable for diabetics.
Side effects: In all scientific studies no side effects, intolerances or allergic reactions have been observed. More than 200 consumers of NADH Arthros have not observed any side effects.