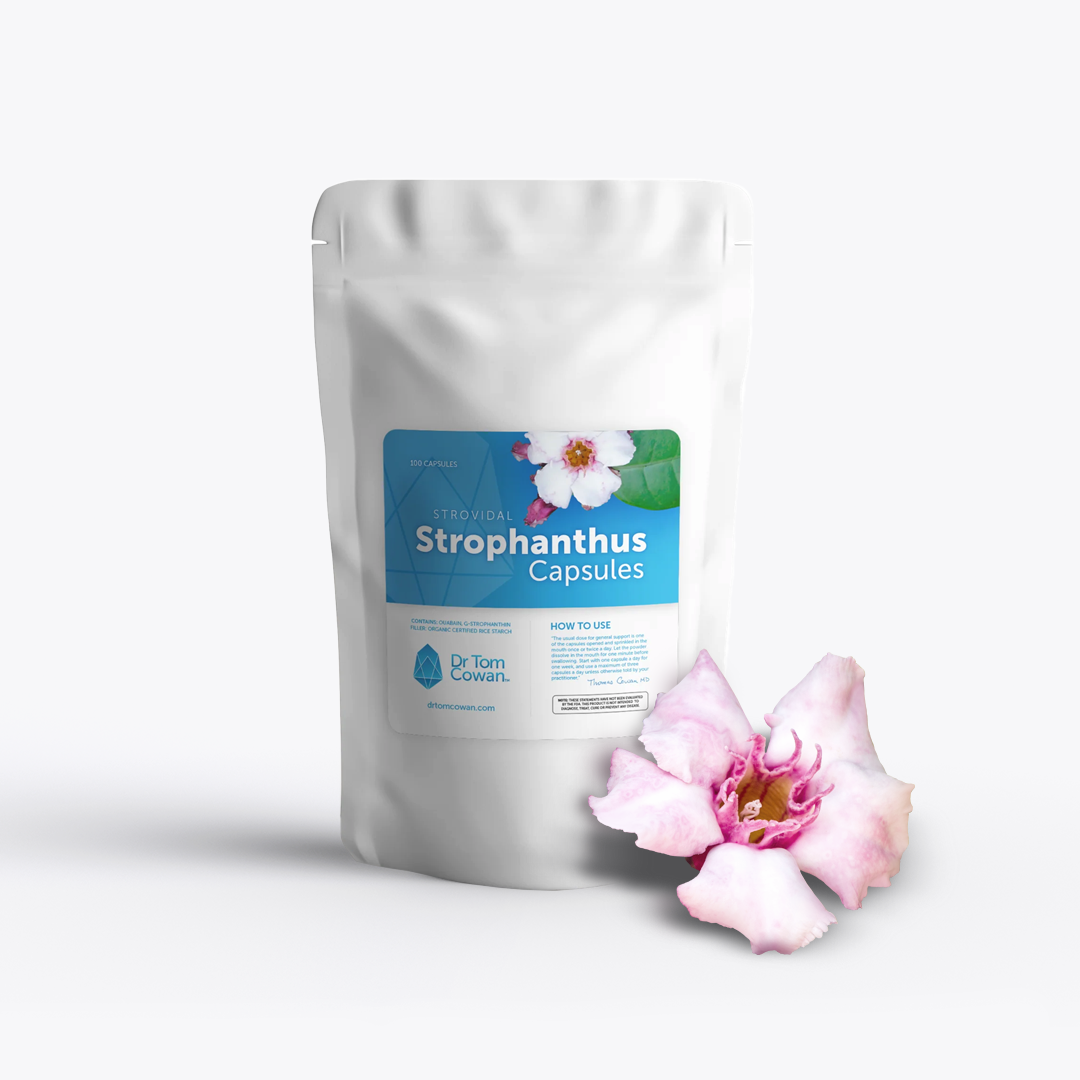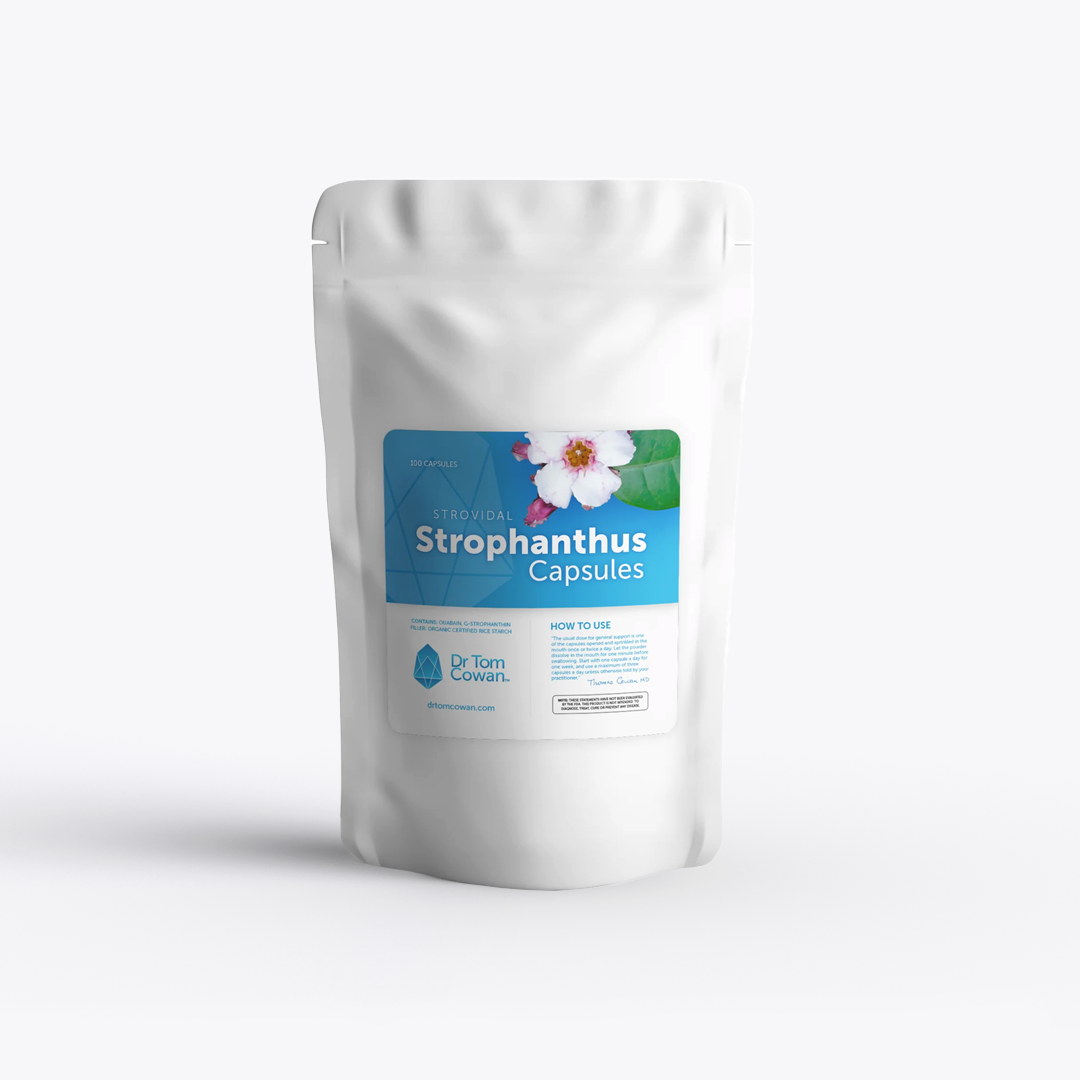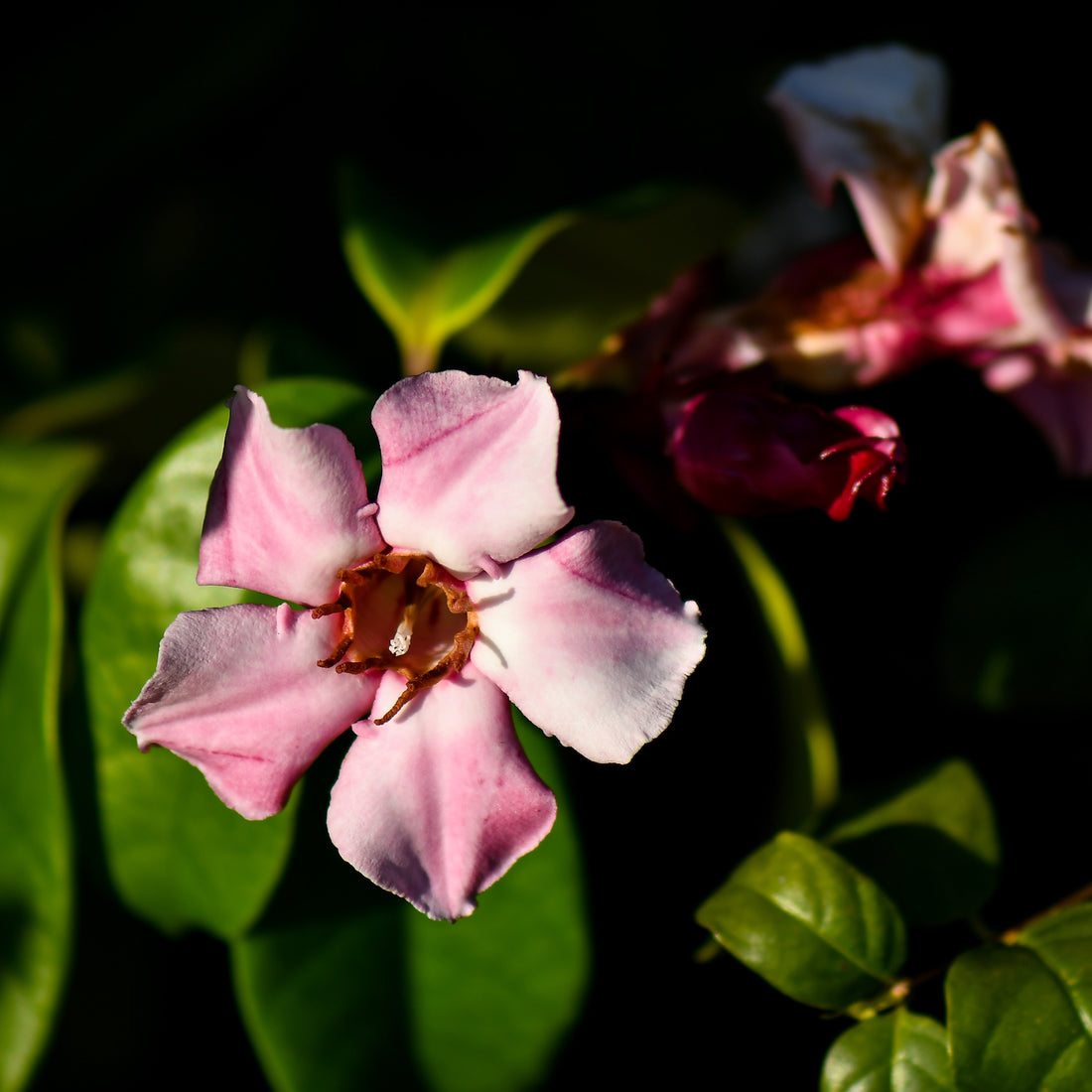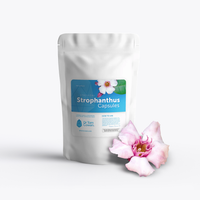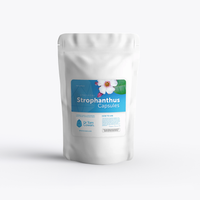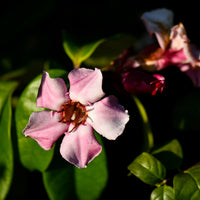 100 capsules
"The usual dose for general support...is one of the capsules opened and sprinkled in the mouth once or twice a day. Let the powder dissolve in the mouth for one minute before swallowing. Start with one capsule a day for one week, and use a maximum of two capsules a day unless otherwise told by your practitioner."
"The extracts we provide are made from wild-harvested strophanthus seeds obtained from the Cameroon. One is a powder inside capsules and one is a liquid." 
- Tom
(click here for the full blog - Strophanthus: 'The Gift from Paradise')
The seeds are dried, ground and then extracted to make the active ingredient (ouabain) more bioavailable. This process allows for the use of all the valuable components of the seeds, as well as a small but effective amount of ouabain. Test results show 0.75 mg of ouabain per capsule.
The capsules are an easy alternative to the strophanthus extract that we carry, which, to some people, has a bitter taste. As with our strophanthus extract, the strophanthus capsules support people with heart failure, angina and certain rhythm disturbances.
"I have written extensively about the benefits of strophanthus to help decrease the lactic acid concentration in the heart tissue and to support the parasympathetic nervous system. For more information about the beneficial effects of strophanthus on the heart, please read my book Human Heart, Cosmic Heart."
To read more about strophanthus/ouabain, click here 'Ouabain - the insulin of the heart'
Note: These statements have not been evaluated by the FDA. This product is not intended to diagnose, treat, cure or prevent any disease.
Shipping Restrictions: The following countries do not permit the import of strophanthus at this time: Australia, New Zealand, Denmark, Mexico and Ireland. This list is subject to change without notice.