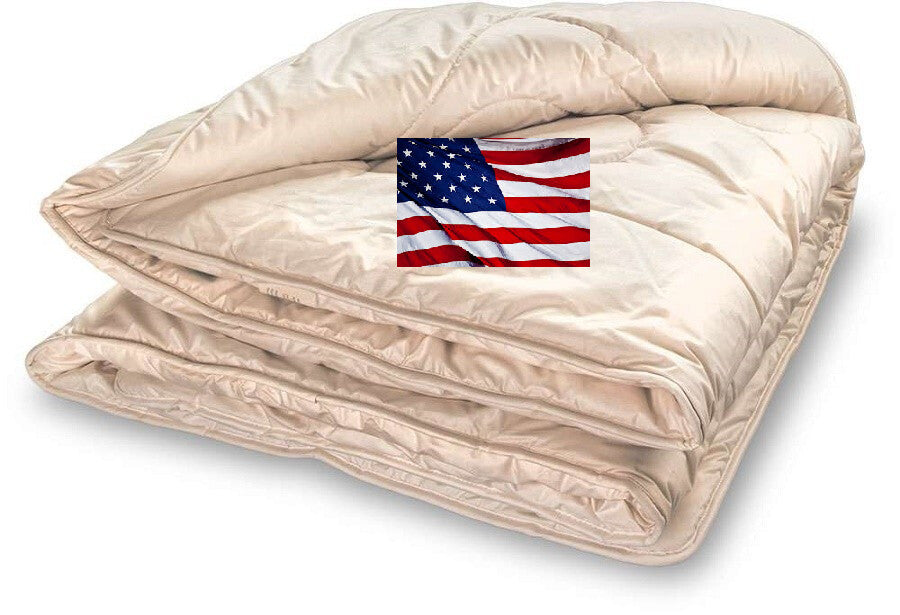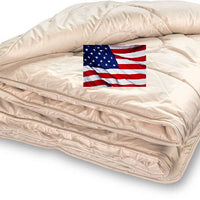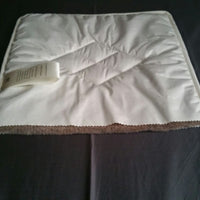 Please allow 16-20

 

weeks for delivery. 
Cover Sheet Fabric: 100% Fine Percale Certified Organic Cotton

Filling:

 

Fleece of 50/50 Peat-Fiber & Merino Wool of Certified Organic Animal Husbandry
The Total

 

Filling is approx. 50% LESS

 

than that of the Year Round versions
Peat-Fiber: 1st Class Peat-Fiber from Finland
Produced in:

 

Germany – Manufactured by a 2nd generation top of the line bedding-specialist
Quilted

 

so the filling remains evenly distributed throughout the Comforter
One piece of bedding

 

and is ready to be used straight out of the packaging.
This product ships directly from the manufacturer and will arrive separately packaged from anything else you may order from our site. 
Washing & Care Suggestions
The care of peat products should be done exclusively by a professional (hand) wash at 30 ° with the help of acidic detergents (about ph 6) without fragrances. Mild, sour detergent suitable for wool prevents too much humic matter from being washed out. Important is thorough rinsing and, with high water hardness, an addition of some vinegar in the last rinse water. Peat beds have a fungicidal action, preventing the growth of mold fungi.

Nevertheless, daily ventilation is also essential here, so that the bedding can release the moisture absorbed during the night and thus retain its function.

For more information, visit Gaiaheartworkz's website by clicking here.